Annual AOC Report Card


Since 2005, the Eighteenmile Creek AOC Report Card has been created by the Remedial Advisory Committee to give a brief overview of the health and current conditions of Eighteenmile Creek. The Report Card lists six indicators related to the creek: Water Quality; Contamination; Fish & Wildlife; Public Access and Recreation; Environmental Education and Public Involvement and; Remedial Action Plan. Each indicator has been divided into several sub-categories. Each sub-category has been assigned a letter grade based upon past successes, current health and conditions, and trends over the past 10 years. The Report Card also identifies action steps and immediate concerns to be addressed in order to meet restoration targets for the Area of Concern.
In the 2020 Report Card, a Q&A format is used to show other program successes. Let us know if you like the different format and maybe it will continue for future report cards!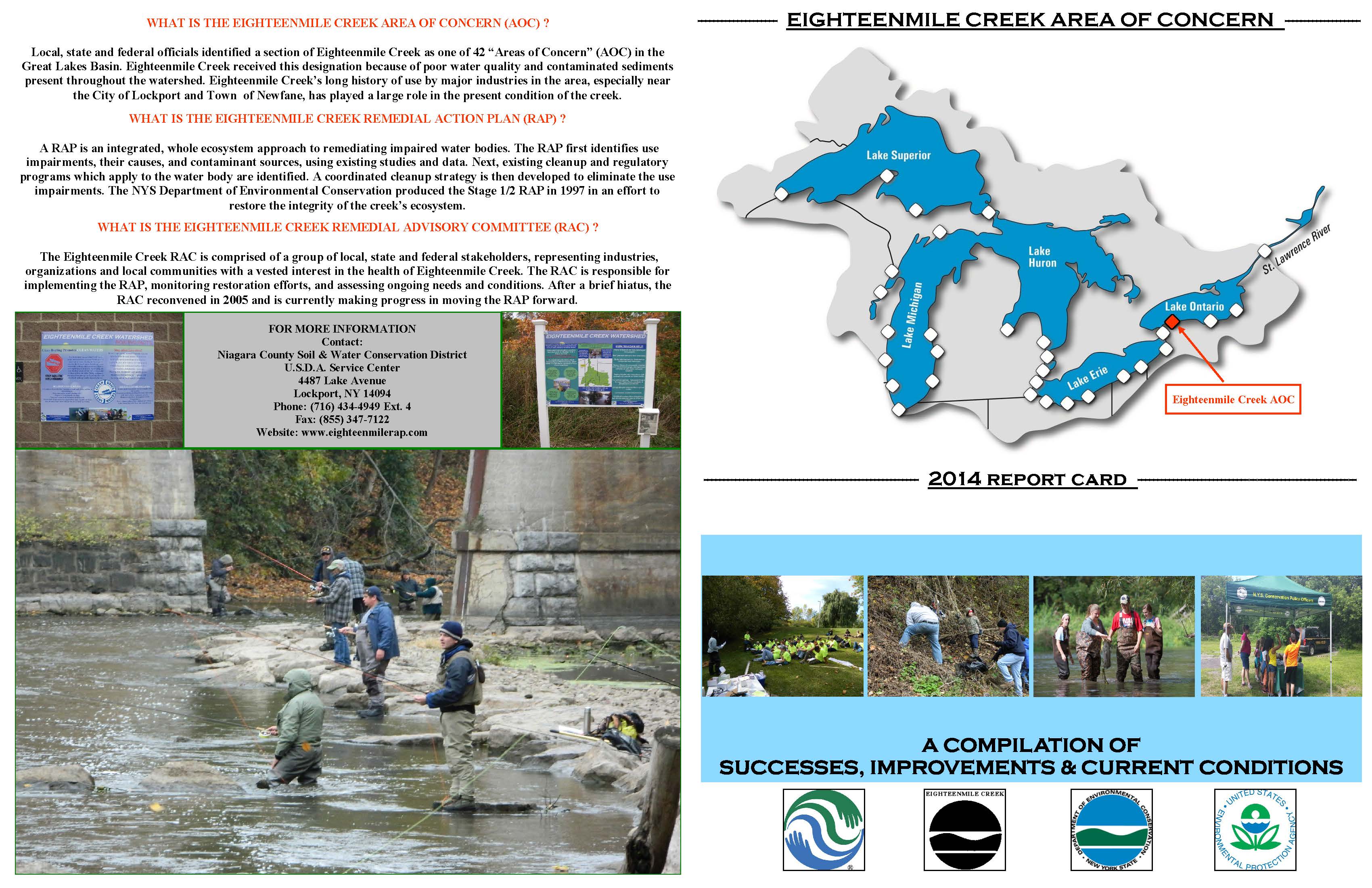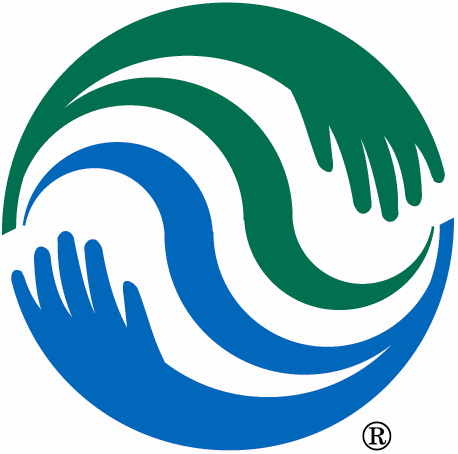 Non-Discrimination Statement
"The U.S. Department of Agriculture (USDA) prohibits discrimination in all its programs and activities on the basis of race, color, national origin, age, disability, and where applicable, sex, marital status, familial status, parental status, religion, sexual orientation, genetic information, political beliefs, reprisal, or because all or part of an individual's income is derived from any public assistance program. (Not all prohibited bases apply to all programs.) Persons with disabilities who require alternative means for communication of program information (Braille, large print, audiotape, etc.) should contact USDA's TARGET Center at (202) 720-2600 (voice and TDD). To file a complaint of discrimination write to USDA, Director, Office of Civil Rights, 1400 Independence Avenue, S.W., Washington, D.C. 20250-9410 or call (800) 795-3272 (voice) or (202) 720-6382 (TDD). USDA is an equal opportunity provider and employer."